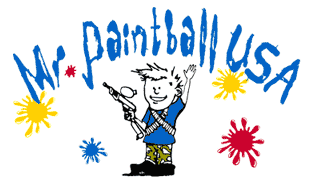 Mr. Paintball U.S.A.
consists of a Proshop offering a full line of paintball gears and accessories. Mr. Paintball U.S.A. has 18 paintball and airsoft fields located on 90 acres in the HIDDEN VALLEY PAINTBALL FIELDS. The Proshop, paintball and airsoft fields are ready to accommodate you for a fun filled weekend and weekdays. We host paintball and airsoft tournaments, corporate events, private parties and school outdoor activities as well as nonprofit group activities. For your enjoyment and as a part of our on going commitment to safety we continuously improve our playing fields and the field equipment. New playing fields are created to keep the games fresh and exciting.
Most players come back often to play the new fields. With plans to expand in 2013, you are assured that Mr. Paintball U.S.A. is a leader in the paintball industry.